I was eating at Red Smoke the other day and realized I had never done a write up on the restaurant. I have eaten at Red Smoke many times and absolutely love the food, I just hope this writeup can adequately convey what a great establishment this is.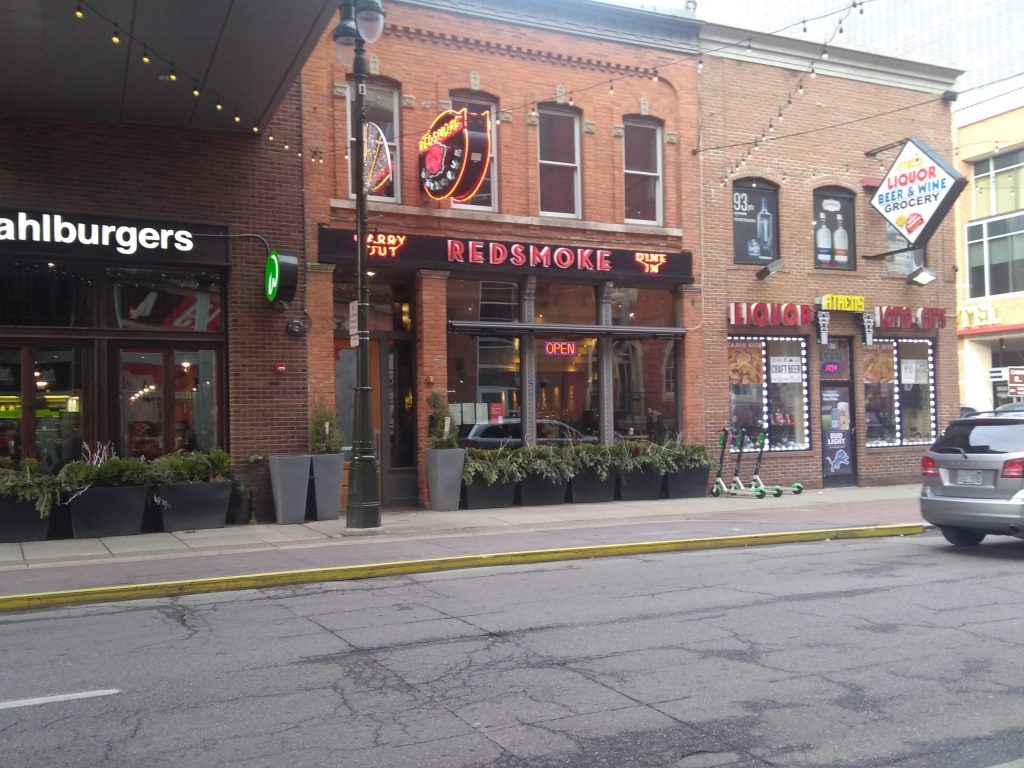 Located right across the street from Greektown Casino Red Smoke makes a very convenient, and delicious, fun day out meal destination.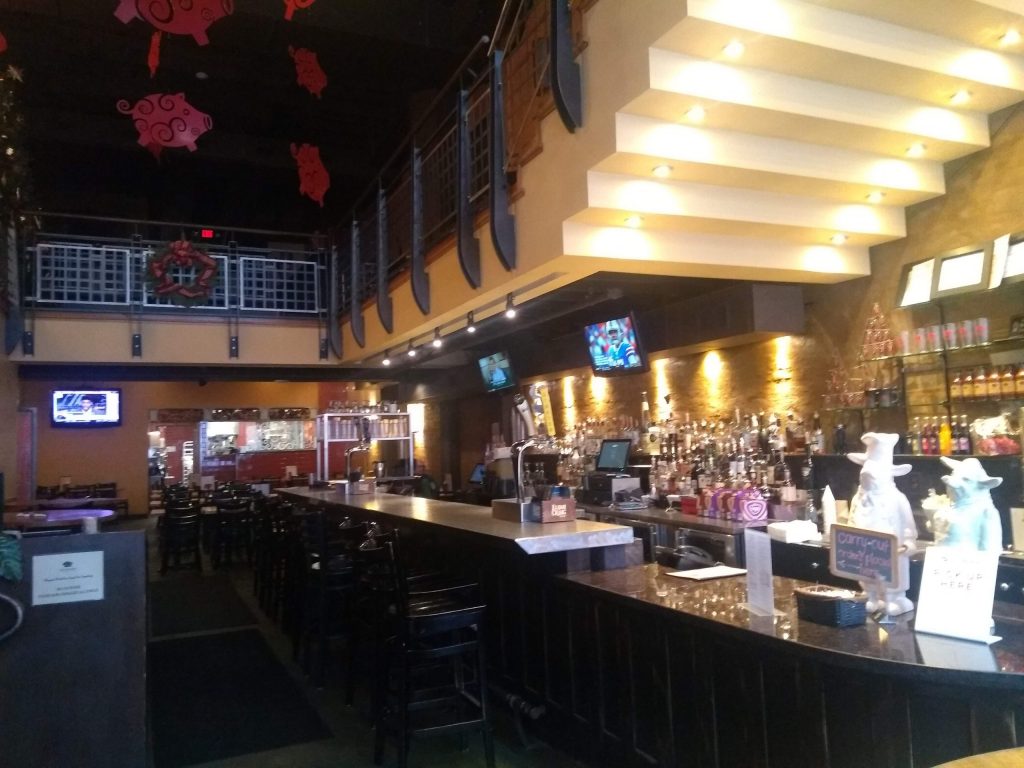 The first thing you notice when walking into Red Smoke is the rather large bar. Near the back of the restaurant is a small dining area. Due to the fact that Red Smoke also has a second-floor the first-floor dining area is set up to be quite spacious despite its overall small size.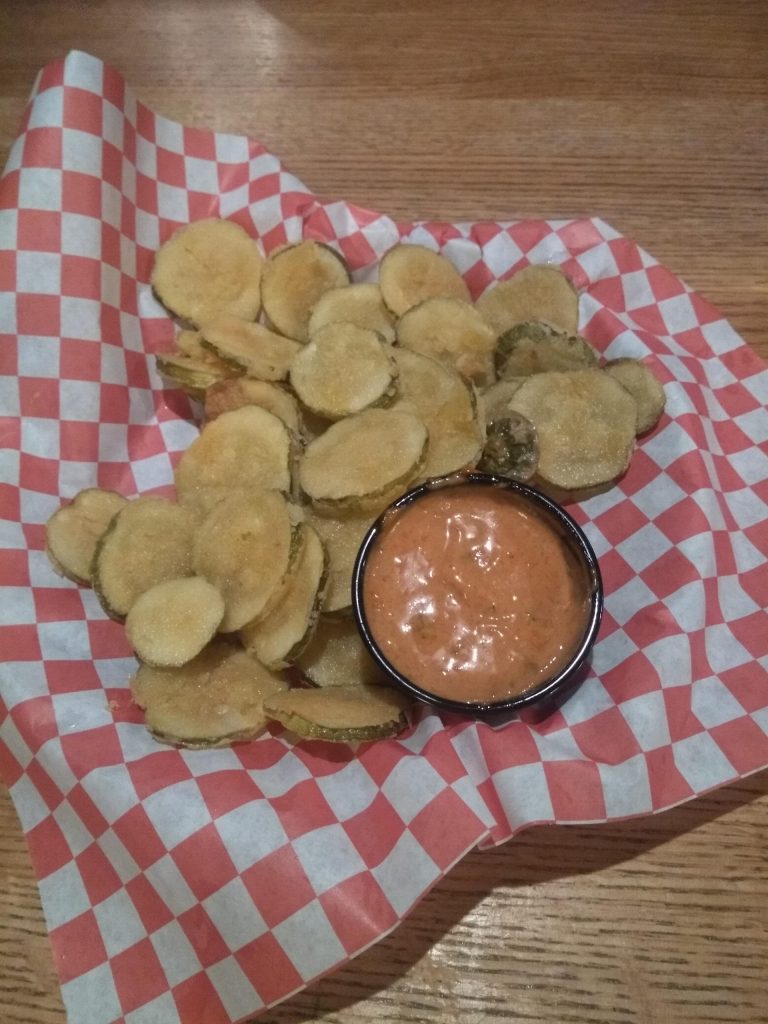 Whenever I go to Red Smoke I have to get an order of their fried pickle chips for an appetizer. I love fried pickle chips but more often than not they are either too greasy or lack any pickle flavor at all due to the copious amount of breading. However, Red Smoke's are miles above any other fried pickle chip. Red Smoke coats their pickles very lightly and masterfully fries them as to never let them get bogged down with grease. The pickles are great, they are hot, crispy, and full of actual pickle flavor. The dipping sauce is pretty stellar too, it's got a nice mild spiciness that pairs very well with the chips.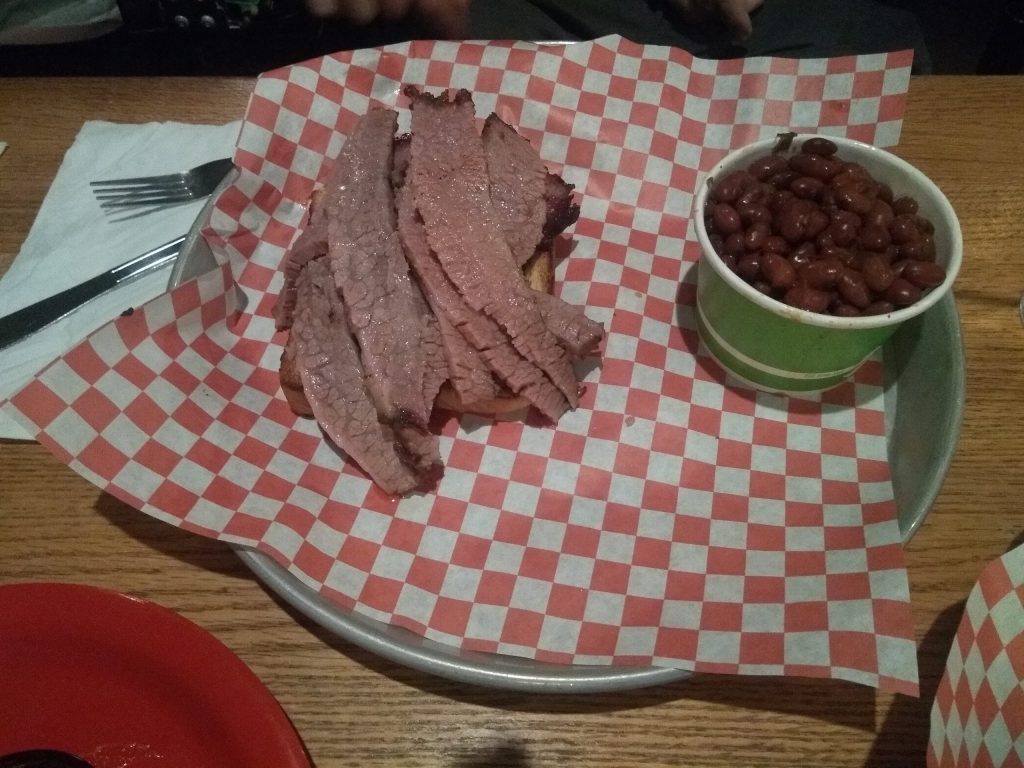 Being a barbecue place Red Smoke has a wide variety of meat dishes on the menu but my favorite has to be the Texas beef brisket. The brisket is well seasoned and cooked to perfection, it is the most tender brisket I've ever had by far. Likewise, Red Smoke's red beans and rice is my favorite side to get when I eat there. I've never gotten red beans and rice anywhere else so I can't make any direct comparisons but just know these are really good.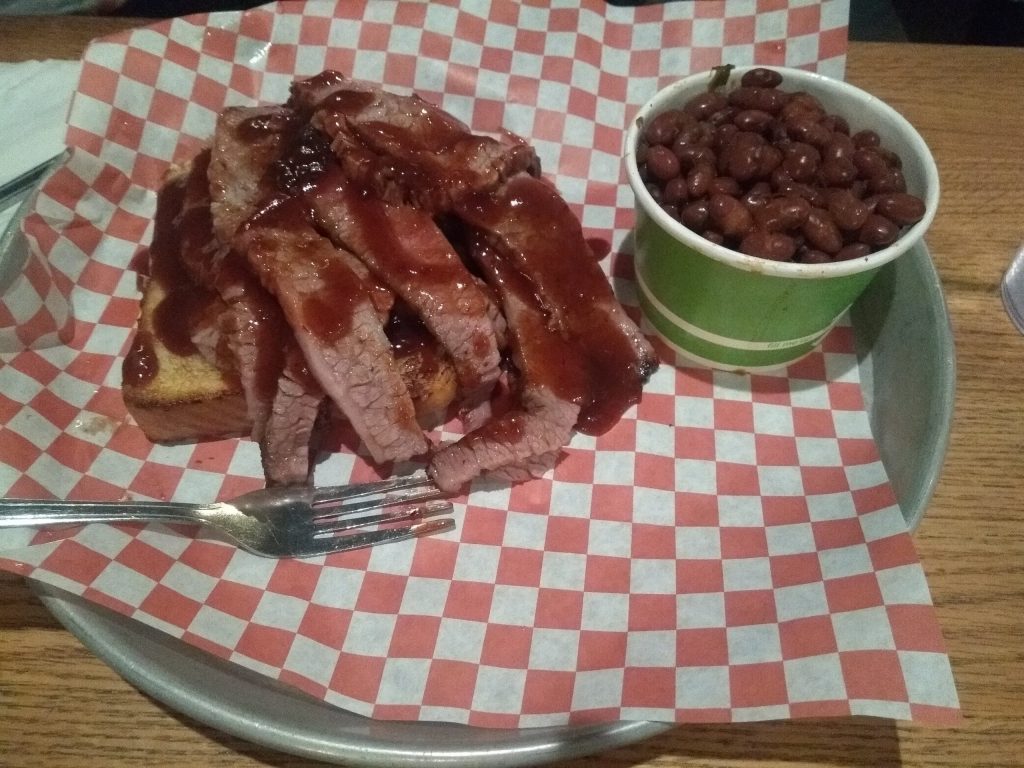 Another thing unique to Red Smoke is their five house-made barbeque sauces. I'm a creature of habit and really only ever eat one of the five sauces, I have tried them all though and they all are pretty good but the Michigan Cherry Molasses just blows everything out of the water. The Michigan Cherry Molasses mixes tart Michigan cherry flavor and a big old vinegary tang with a decent sweetness. I'm not really big on heat but am a huge fan of vinegar-based barbeque sauces so this sauce was right up my alley. However, if you are looking for something with a kick I would look to one of their other sauces.